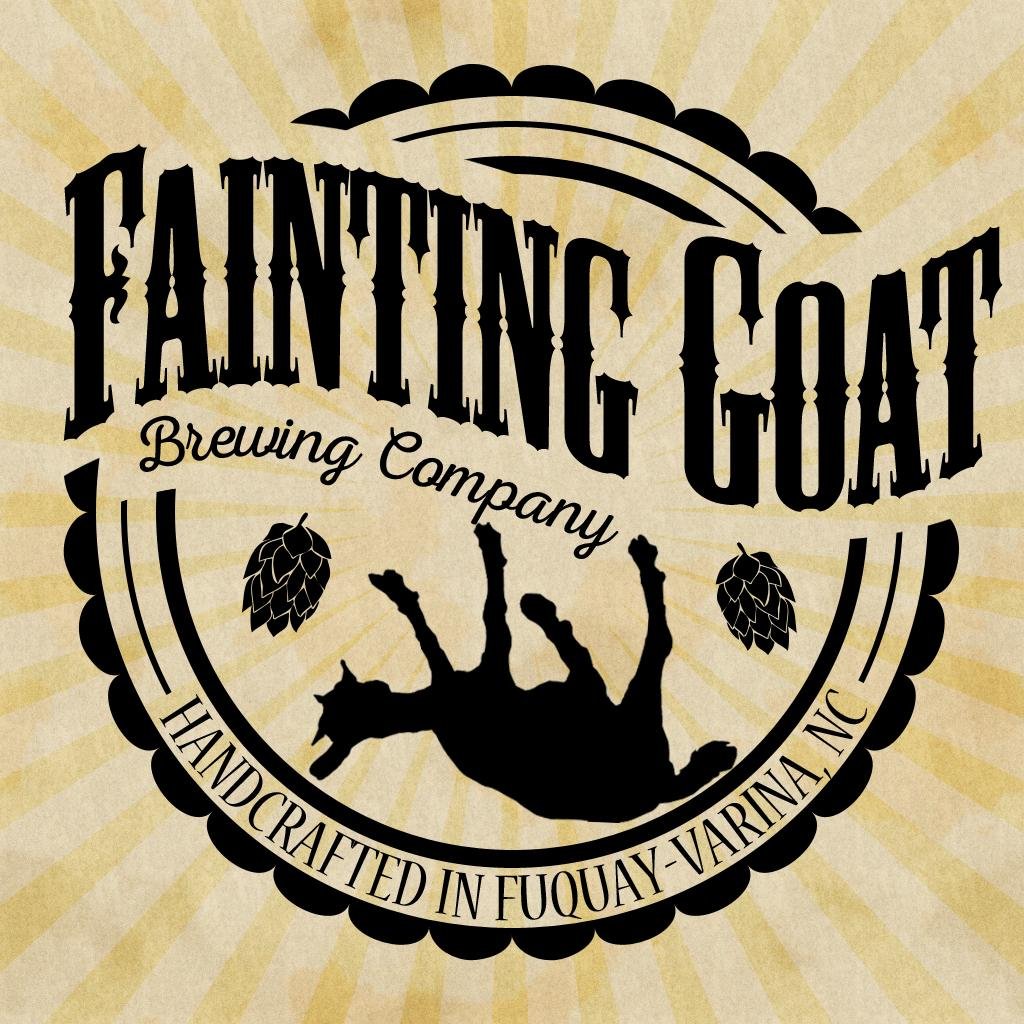 When we took Romeo and JuliLIT to Fainting Goat Brewery in Fuquay-Varina, we had such a great time that we had to go back. As You Like LIT will play at Fainting Goat on May 5, and we can't wait. Owner and business manager Mary Ann Durborrow fills us in on what makes the place special.
1. What sets Fainting Goat apart from other breweries? 
Great beers! We're a small boutique intimate brewery with no wifi or TVs. People actually have to talk to each other.
2. What else would you recommend that people do, see, drink, or eat in Fuquay-Varina?
Take a nice stroll down Main Street stop in all the neat little shops, order in or bring in food from the restaurants we have in town to enjoy with our great beer.
3. Which beers do you recommend? 
This is hard as they are all so good in their own way. Our What the Buck American Pale Ale just received an award from The Brewery Traveler as the best American Pale Ale for 2016!  Der Hoof Hefeweizen is a true German brewed Hefeweizen which is a favorite as well as our Butthead Brown Ale. When in season, Udder Brother Pecan Maple Porter, Not So Pale Chocolate Ale and Fluffernutter. Every month we have a special released called our Ballet, Bullets and Beer (named for the history of the building) releases, which have proven very tasty.
4. What made you decide to host another Lit performance?
Feedback from our patrons!  We like to bring something fun and unique to our brewery for locals to enjoy and experience.
5. What keeps people coming back to Fainting Goat?
Besides our brews, our friendly staff. We are all like family. We work together and hang out (when time allows) together. Any given weekend you can come in and find staff hanging out on their days off.
6. What is the history of Fainting Goat?
Fainting Goat was a dream of my business partner Tim's. He came back from Iraq in 2009/2010 with a different perspective on life and decided to do two things he always wanted: buy a Harley and learn how to brew beer. In 2013 Tim called me with his idea and dream of opening a brewery. Tim and I met 11 or 12 years ago when his son and my daughter played ice hockey together. He wanted to brew with nothing to do with the business end of things, so this is where I came in. As far as the name, Tim has a condition called laughter induced syncope. When he gets into a real belly laugh, the air in his lungs is expelled, causing him to faint. While in the military (he took deferred retirement back in July to brew full time) during the last night of a two week training mission his unit was, on they were sitting around joking and laughing when Tim fainted and was nicknamed "Fainting Goat."
We hope you'll join us as Fainting Goat transforms into the Forest of Arden. Get tickets: https://sweetteashakespeare.com/event/as-you-like-lit/